About
Here at Tina's Text Portraits and Designs I try my very best to give you a piece of art that reflects who you are as customer and who I am as an artist. If you would really love a portrait of your daughter made out her name, I can do that. If you prefer to have a 2 inch oil painting, I can do that too. Maybe you are a huge fan of poetry and short stories, I've got just the book for you.
I tend to follow my whims and create a vast array of products. There is always something new and always something interesting.
"Magnolia" 2" x 2" Acrylic painting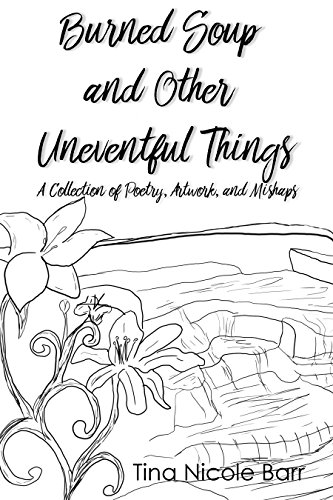 "Burned Soup and other uneventful things"
A Collection of Poetry, Artwork, and Mishaps